Limited FanExpo Minicomic
on
April 18, 2013
at
3:29 pm
And now the last thing I'll have at FanExpo Vancouver this weekend: hand-folded minicomics!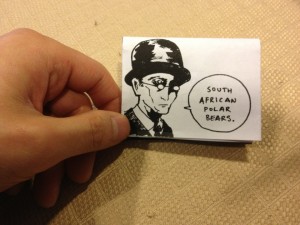 There will be 25 of them made and once they're gone they will never be printed again. Never! My hands are too dainty to fold any more of these.
Of course, it will be posted here at a later date, but due to its nature as an interactively unfolded comic the reading experience is much better with the real thing.
A video for those who want to see what it's like. Obvious spoilers for those who want to reserve the surprise for the first unfolding.